Just like to share my "studio" setup and some "MacGyver" tricks. Hopefully, other will share their tricks. I'd be especially interested in some magic tricks how to take the perfect shot of watches with black dials.
Anyway: it started with my wish to have the perfect black background. Not dark grey, but just the perfect black. I experimented long – my father found and build the solution: a black box made of plywood with the measures 80 cm deep, 70 cm high and 42 cm wide (31.5" x 28" x 16.5") – the exact measures aren't important, what counts is the depth of the box absorbing all incoming light. The bottom of the box always will be black.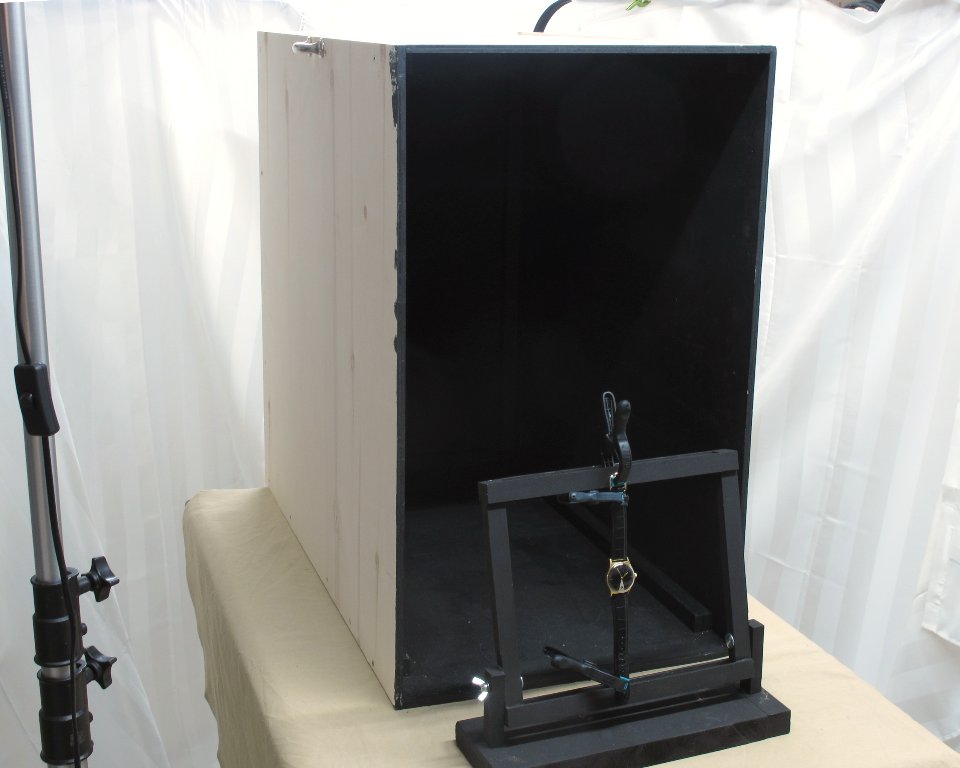 Next I build a "light tower" to be placed in front of the black box. Some wood bars and a shower curtain (the cheap sort made of polyvinyl or what it's called – this sort of shower curtain you don't want to have in your shower. But perfect as a translucent material) plus a chipboard laying around were sufficient.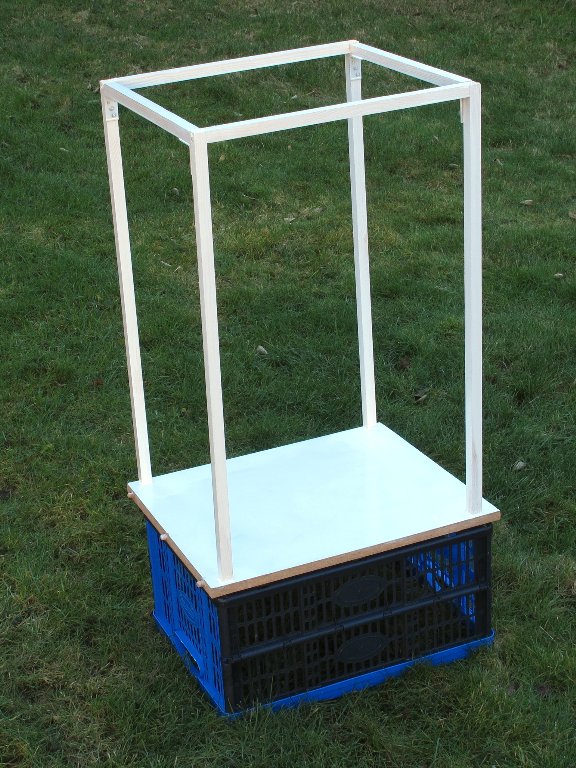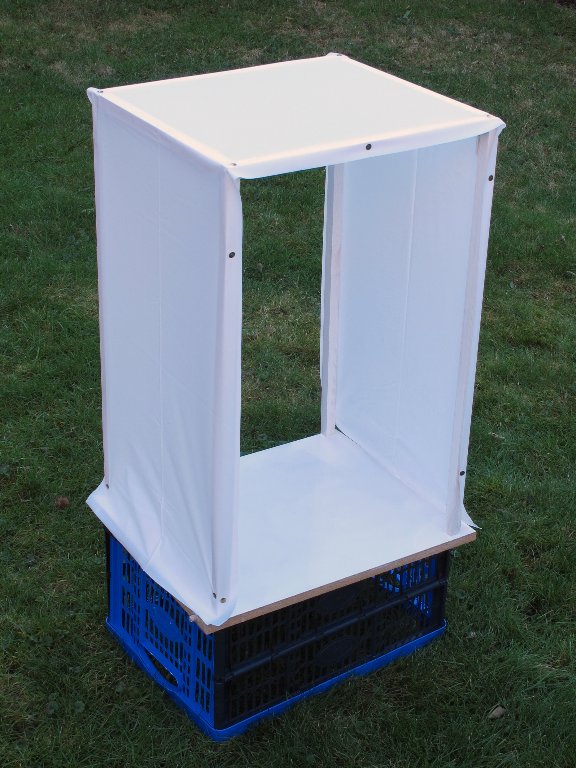 Et voilà! Two low cost studio lamps and my studio was ready.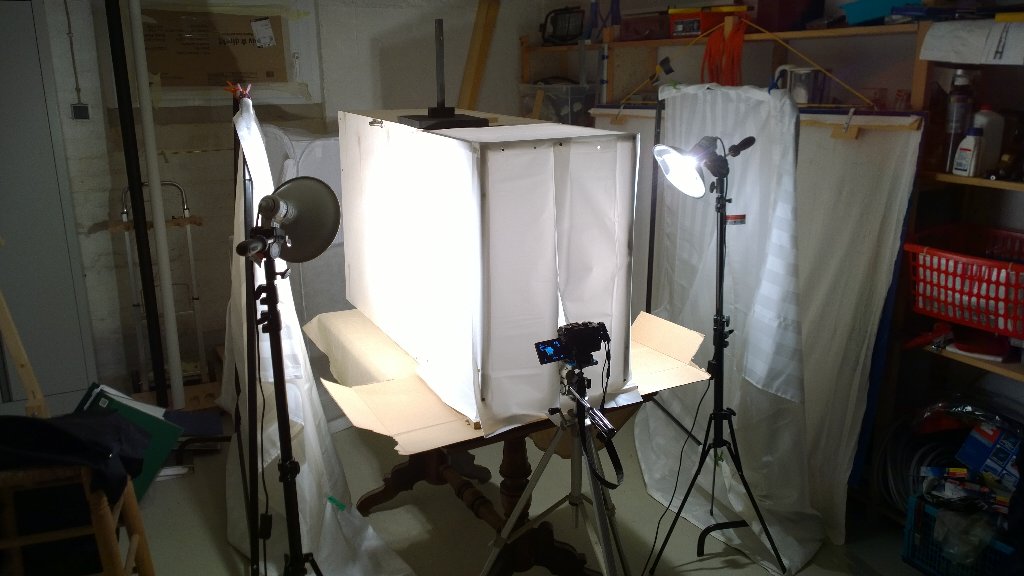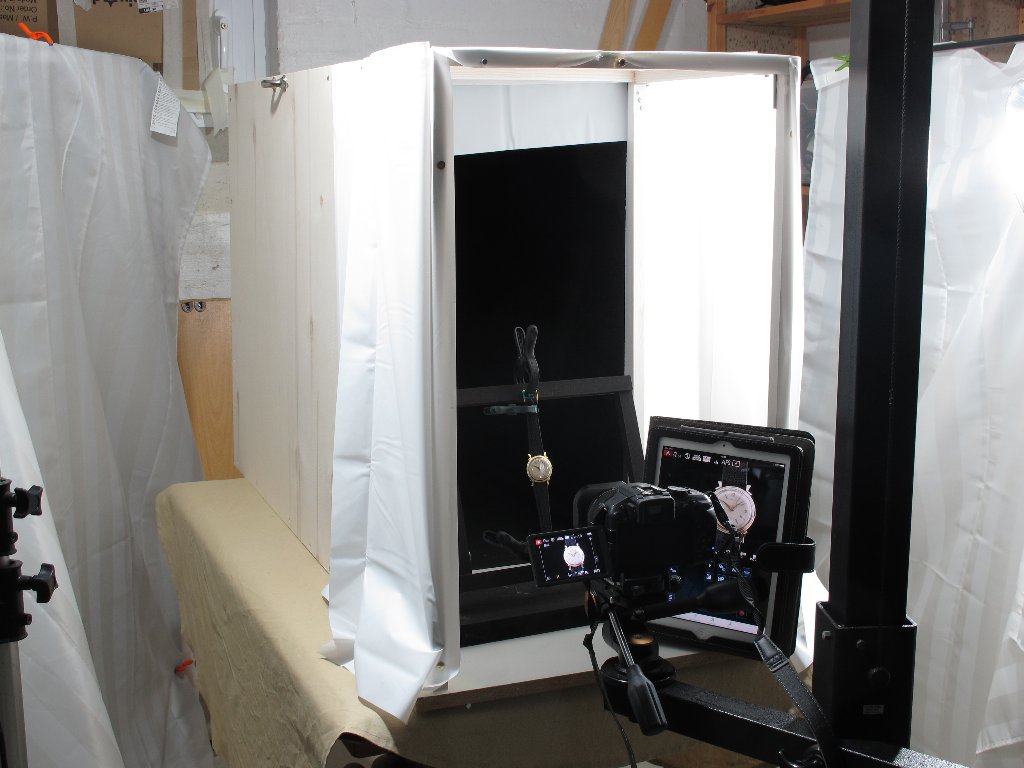 Some helpers like a watch holder completed the setup.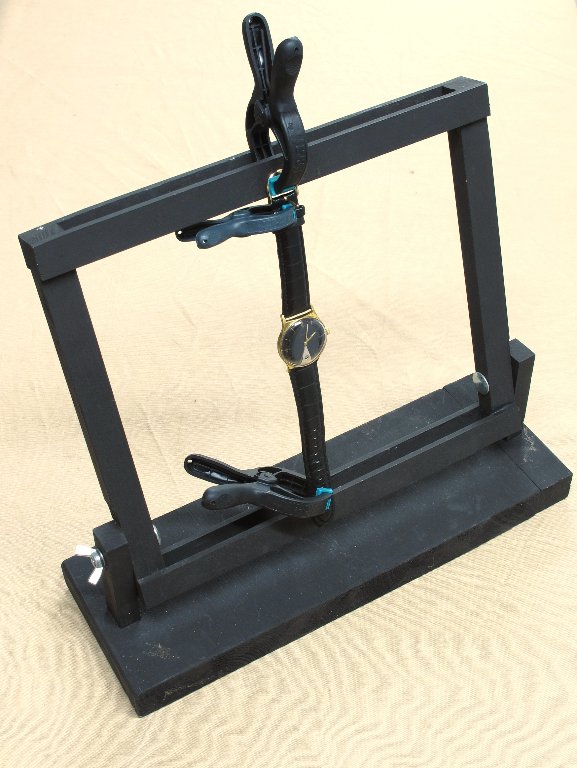 As my goal also is to avoid photoshopping work as best as possible, one challenge was: how to take pictures of case backs? Thought long about this –until I remembered my childhood: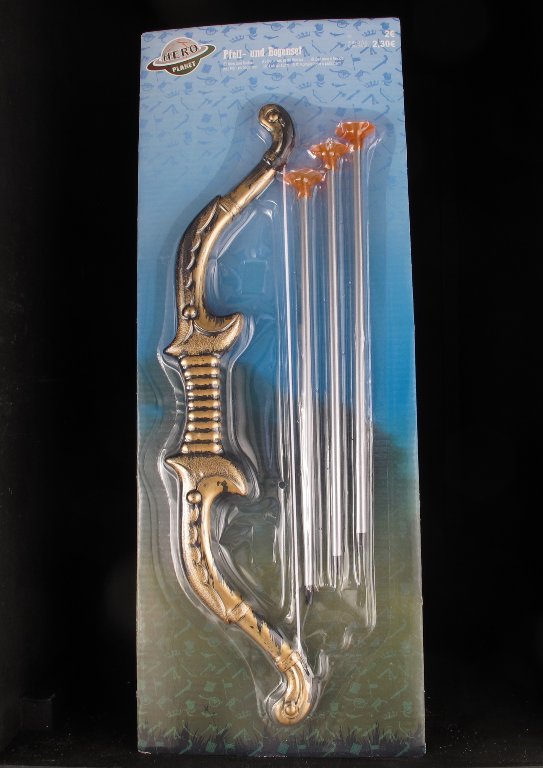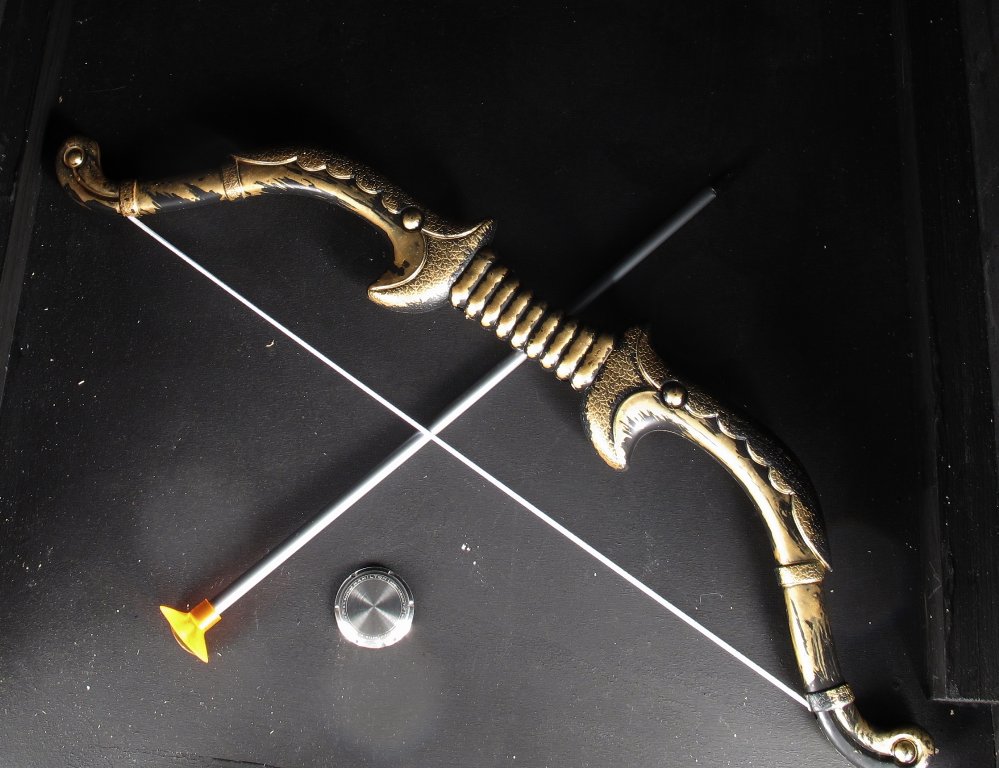 These arrows with suction cups turned out to be ideal! They are long enough to vanish in the dark and the suction cups are strong enough to hold a complete watch. Now a case back is no issue any longer.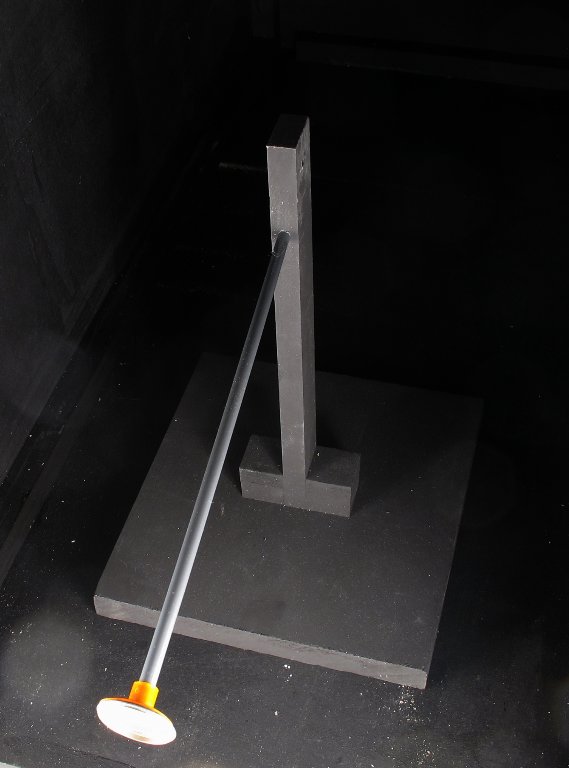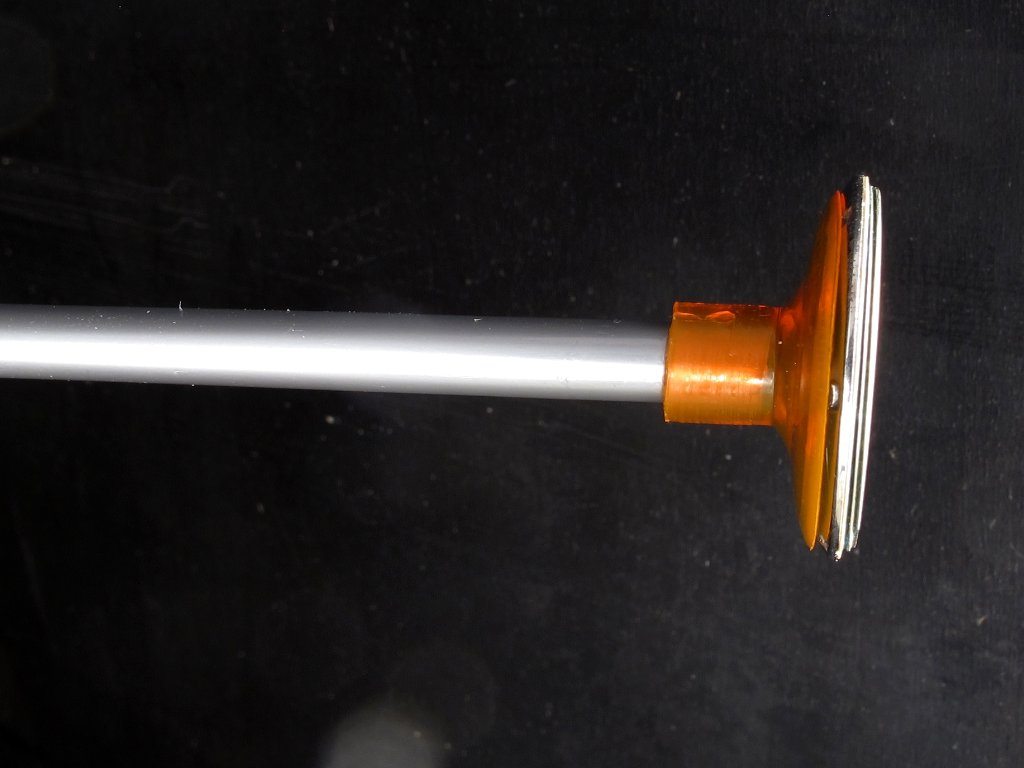 The resulting photo is the "before photoshopping" image – some light dark grey portions are present, but they are easy to remove.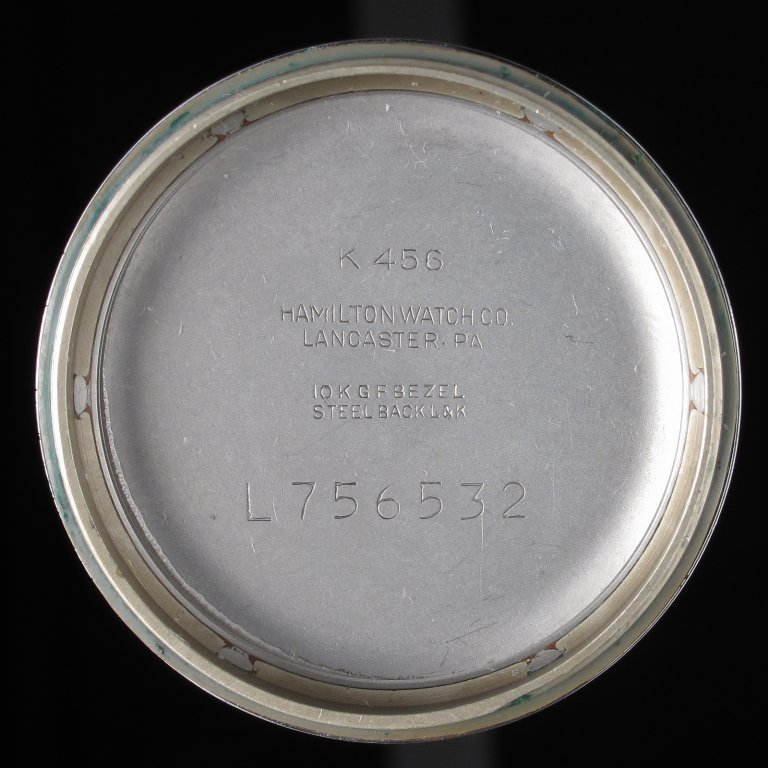 At work: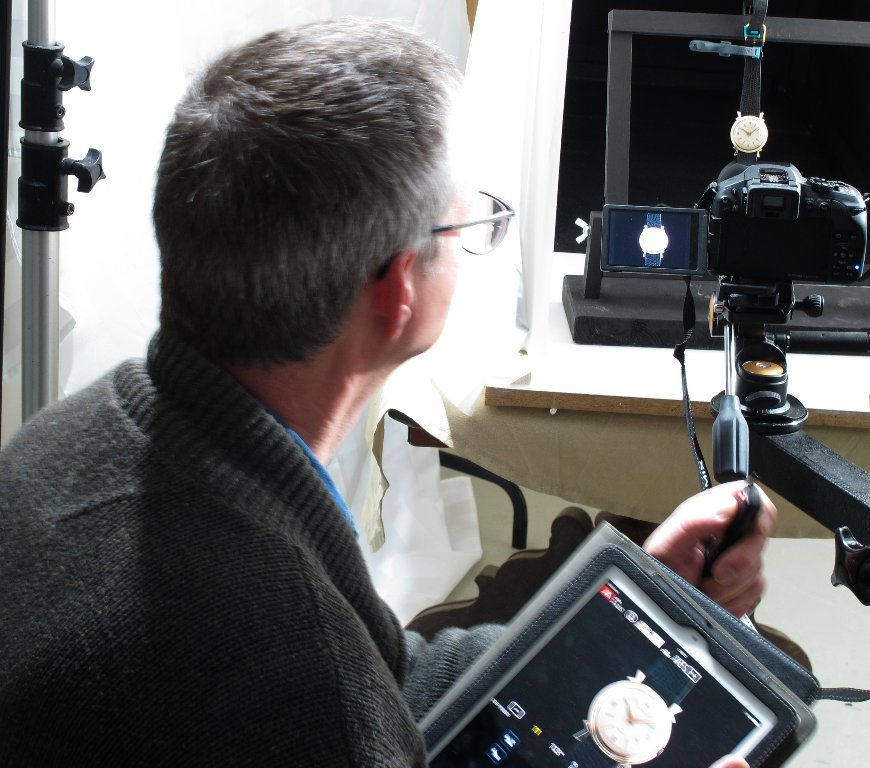 The resulting photos are Okay, but I'm still not satisfied. Especially, the black dials still are a nightmare. Hope, somebody will tell, how to take good photos of black dialed watches!
Best regards
Martin