Just ordered one of these for what I think is a very reasonable price ($345, which is 1/2 of list) for an in-house hacking automatic movement with power reserve. Orient is co-owned by Seiko, and I think the movements are on par with theirs.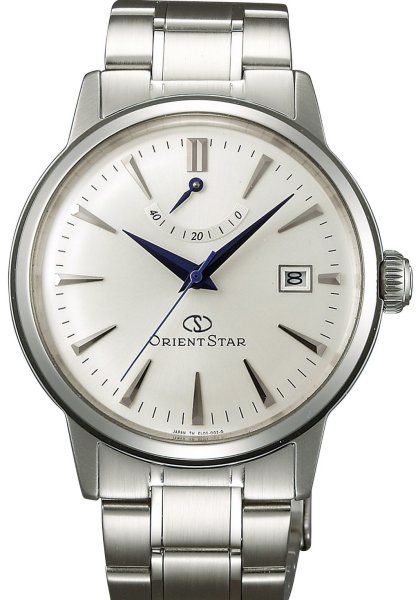 It is 38mm with a domed mineral glass crystal and exhibition case back. From the photos and reviews I've seen I'm pretty impressed. I love the blued steel hands.
Basically, I've been looking for a non-nonsense travel watch which I can feel comfortable with and not worry about. The only other new watch I own at this point is a Nomos Club, but that doesn't have a date feature. I would love to just take my Rolex 1680 Sub or 16750 GMT-Master, but I have heard horror stories about Rolex-es being stolen off the wrist in parts of Europe, and don't want to put my babies at risk...
I will post more photos and impressions when the Orient arrives, next week!