Today, I'll start with the Vicky.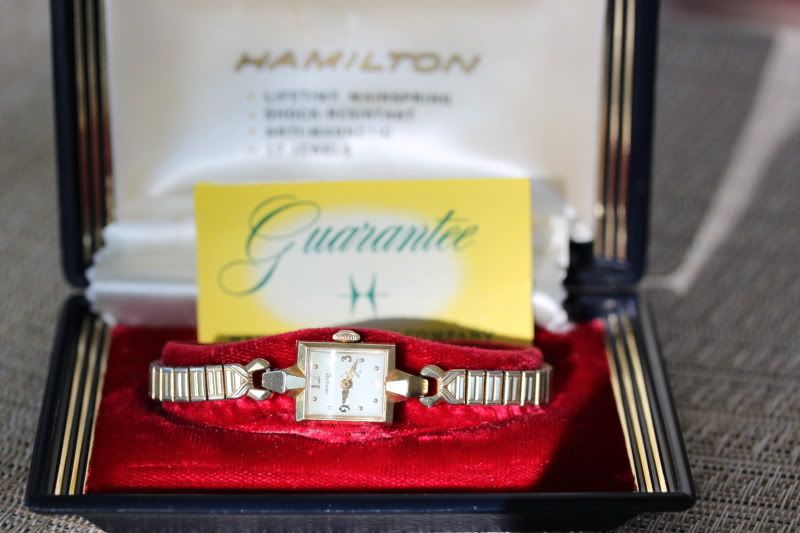 This Jessica is kind of weird with just the single diamond on a black dial. I haven't seen one like it in the catalog but it's still kind of cool.
I don't know when this Elva has last seen the light of day.
Might as well finish up with this new Rado.
I kind of got lazy about taking photos of her collection for a while, so I don't have photos of the rest. Then there's the half a dozen or so men's models that she snagged from my collection. I think she has a fairly decent collection.