This Winona was only listed with this dial for one year, 1937.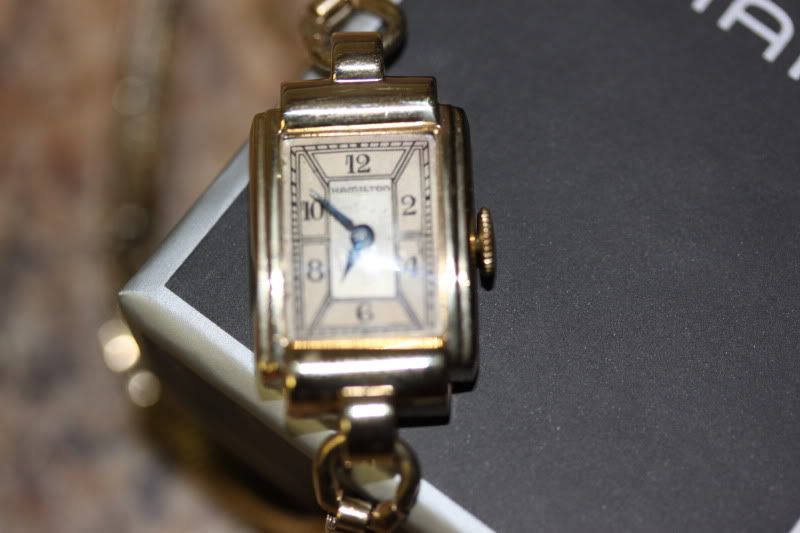 Seriously, the girl likes her diamonds and this 1950 Hamilton J4 is one of her favorites.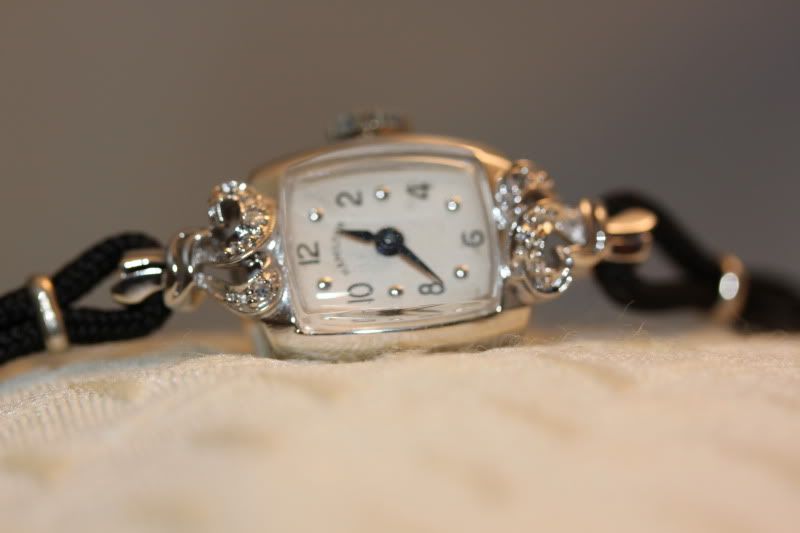 She's got a few Hamilton Asymetrics, starting with this Cassie, mate to the Cascade....
....as well as this Juno, mate to the Thor.
Time to throw in another non-Hamilton.