She doesn't post on any forum so I will display them here for you. I'll add a couple or a few each day. We'll start with this nice little LeCoultre that may be her favorite watch.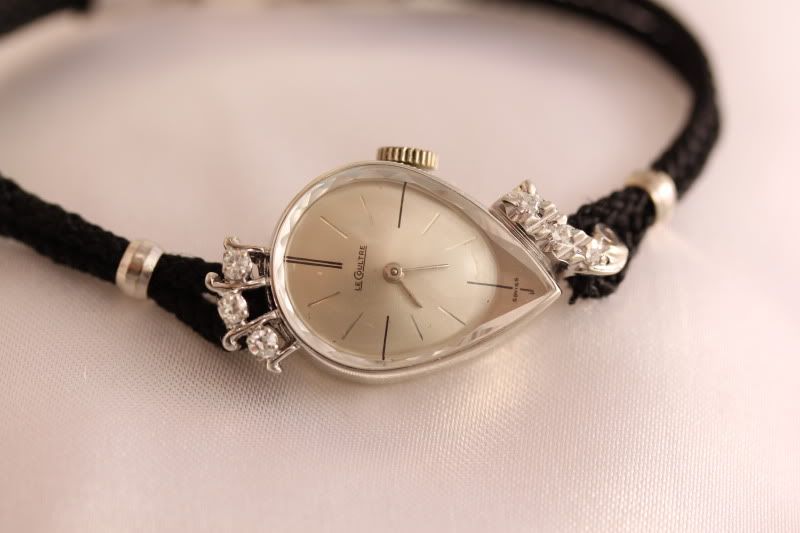 She wears this Girard Perregaux quite a bit.
The Edgewood is one that I personally favour (design-wise...not for me to wear.
)
Much more to come.