timeliz wrote:
Dave, I'm enjoying the posts of your wife's collection. She has a wonderful sampling.
I especially like the part about her snagging some of yours....I can relate to that.
Thanks. She has a wide range of preferences but tends to prefer styles from the 70s and men's 30's era. Thankfully, the one's she has from me are only a strap swap away from me getting them back. Our wrist sizes are too different to share straps. Here's what she currently has from me.
The Greenwich is on her all time favorites list.
The Norman is such a tiny watch, I should let her have all three variations, black dial, white dial and enamel dial but she only has the black version now.
She is actually wearing this 14k white gold jobber case with 12 diamonds today.
She's got my solid white gold early Cushion...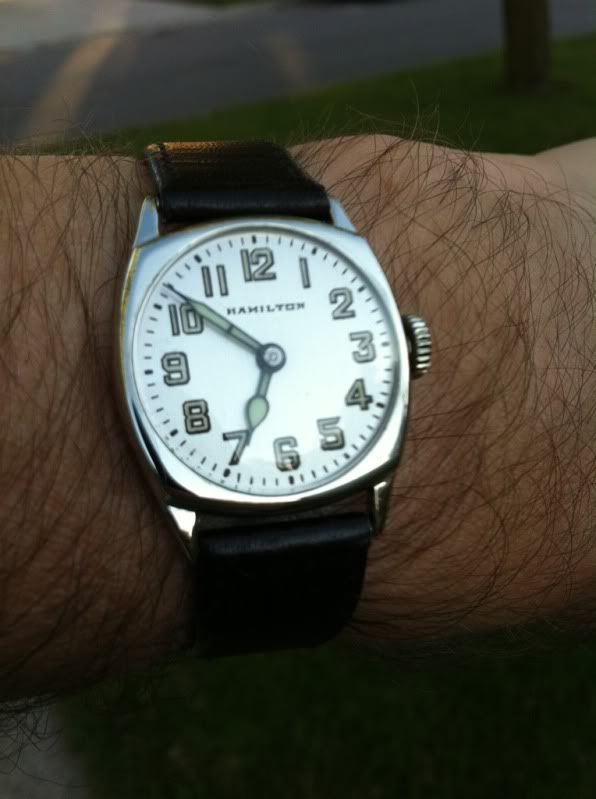 ...and my Cushion Form.
She has the Pelham (now on an original bracelet that fits her).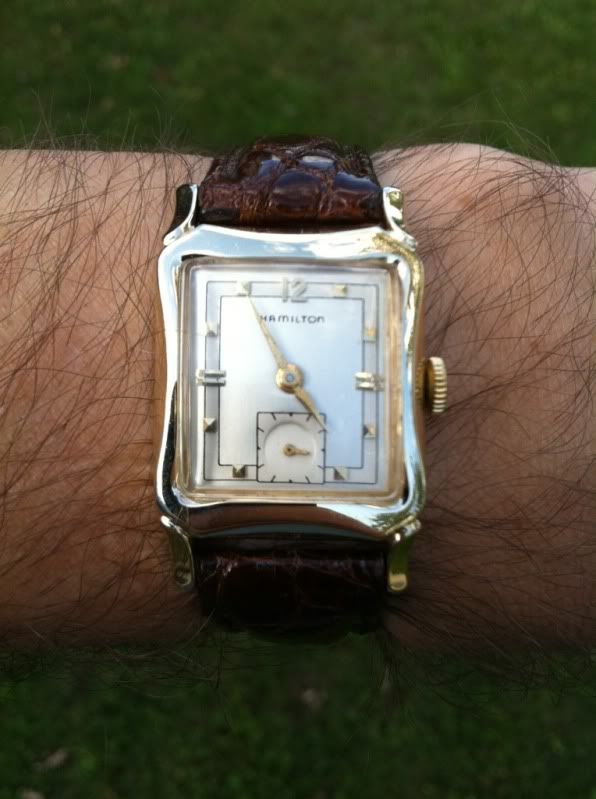 She has her own coral Wilshire and I have an identical example to hers.
I put this Gary on a black leather strap for her.