Looking for a dial for an Elgin Aztec: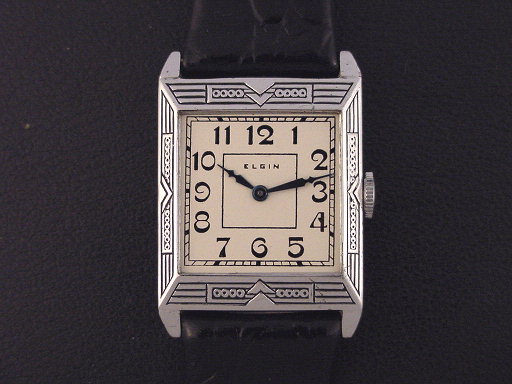 ---
This prompts me to ask a question I have had for some time:

Since dials like this one are simply flat metal plates with no markers and no dial feet (has small holes top and bottom for insertion with tiny screws), would this be something that ID can create from scratch by simply cutting an appropriate-sized piece of base metal, then pad printing on it as usual?
---
Yes, what you're describing can be done. I don't know whether ID fabricates dials, but they certainly may. Kirk Rich definitely does.
Real men wear small watches.
---
ID fabricates dials also.
---
Who is online
Users browsing this forum: No registered users and 2 guests