I don't think it's unusual for the case to be replaced with a generic. It seems that the general quality of the cases (and plate) wasn't so hot during the war.
The 987S is more desirable movement - it is the sweep seconds with a hacking function.
I would poke around (or post) on
http://www.mwrforum.net
. That's where all of the military watch nuts reside. You can figure out what case it should go in. It seems that the cases pop up eBay somewhat frequently - there were many watches and variants made during the war. Sometimes, the proper case you are looking for might be housing an improper movement.
Also, I just saw this listing on eBay:
http://www.ebay.com/itm/HAMILTON-987A-M ... 1799839172
I'm not sure if the 987-S and 987-A have the same crown?
Also, I had re-plated / repaired one I picked up on eBay. I figured that there was no harm in repairing a case that was seriously trashed.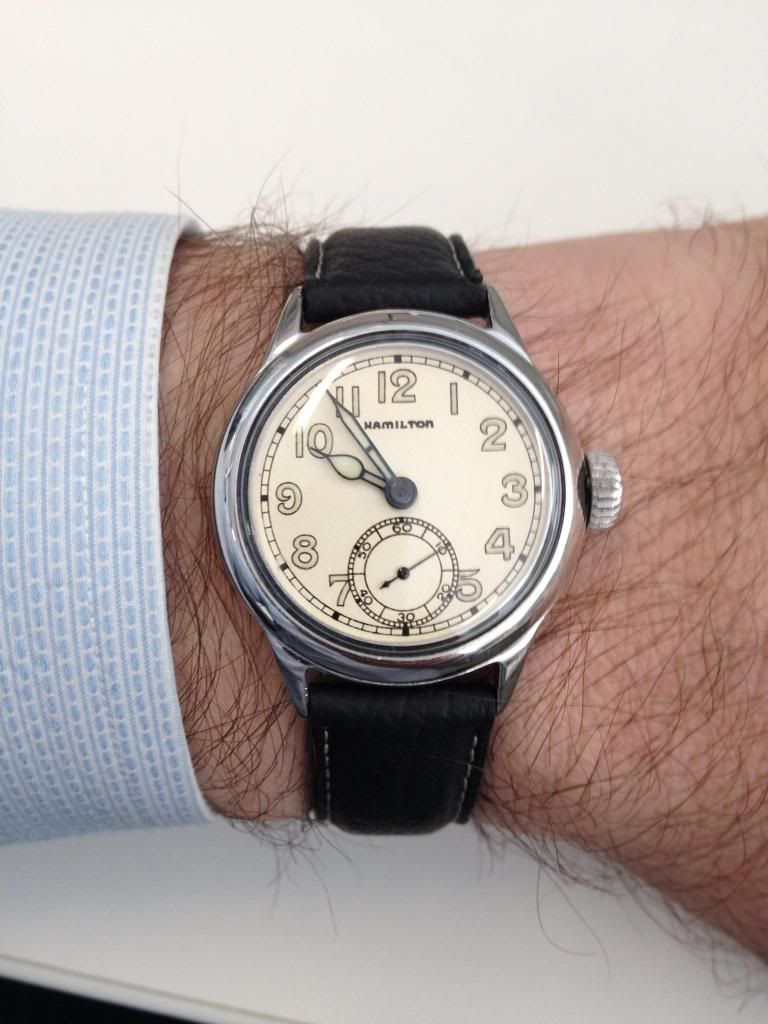 (Norm has since help me correct the wrong sub-seconds!)