Recently, almost by accident, I've managed to acquire three pairs of watches that are largely the same, except for the color of the dial.
It started with my Crusaders.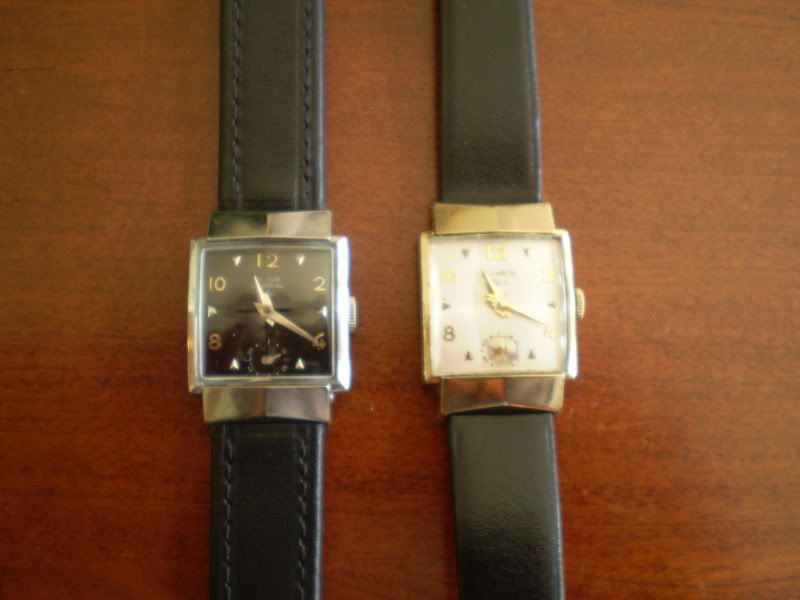 These little guys came out in the early 50s, initially as 17j Elgin Deluxe models with the 672 movement, but with the introduction of the "Elgin 19" line, they got the 19j 671.
Next, I got a pair of Parktons.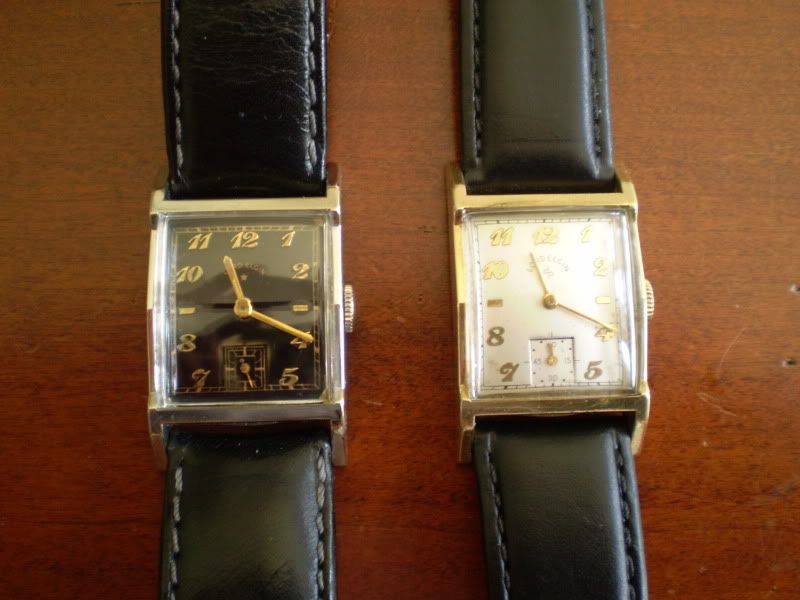 This model was introduced in the late 40s - I've even seen one with a 559. The black one has a 626, and the white a 670.
Finally, I finished up the white Randall yesterday.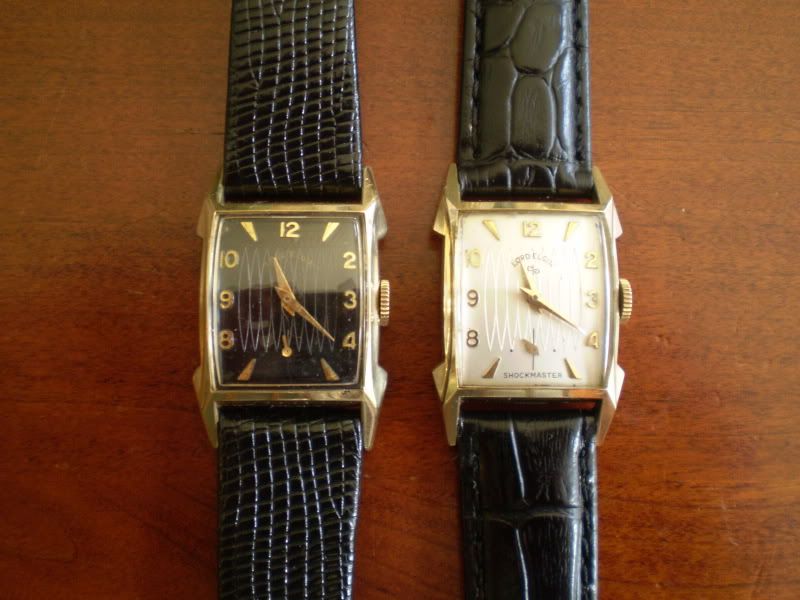 The white one is running a 713, while the black has a 718, the next model in the series.
I hadn't started out to do it, but having gotten these three pairs, I'm pleased with the result.