Here are some of the old Newspaper ads I was talking about...
Lord Elgin Thin-Thin 30 A, B, and C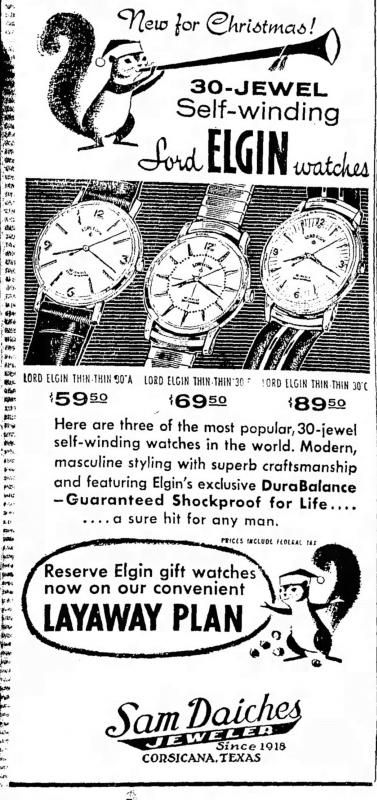 Hard to see in this ad, but there's one that's really special, the Lord Elgin Saturn. The crystal has a gold boss that covers the middle of the dial, so the hour hand appears as an open triangle. You see these sometimes without the gold boss, presumably replacement crystals, or very rarely with it.

Another 761

This confirms the 'Townsman' name.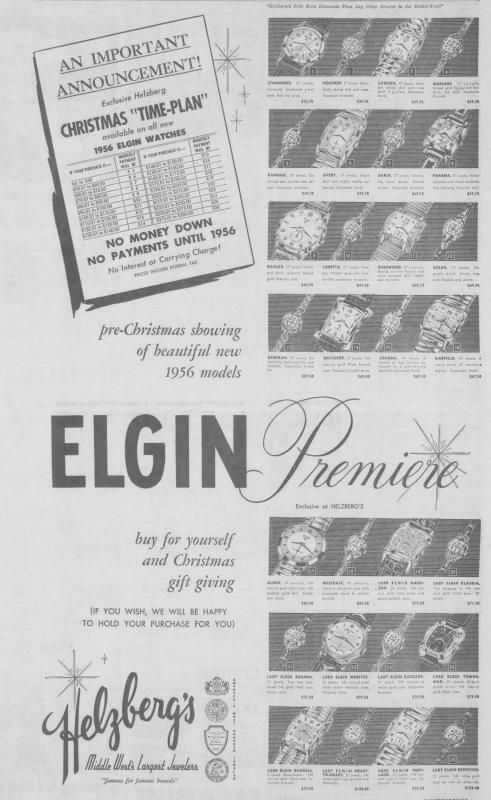 Here are two ads, 3 days apart, with the different versions of the 'Rochester' model.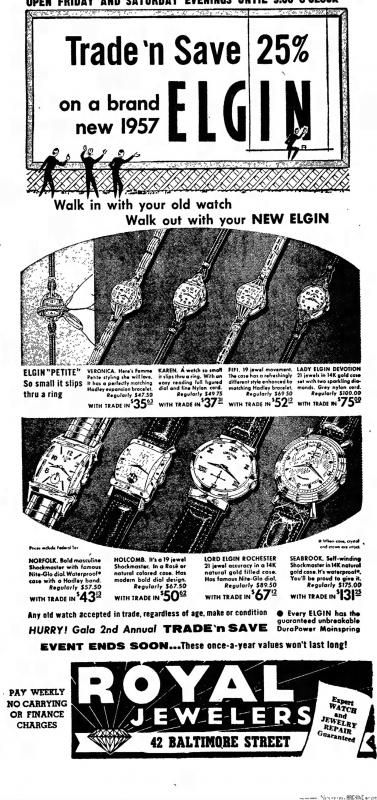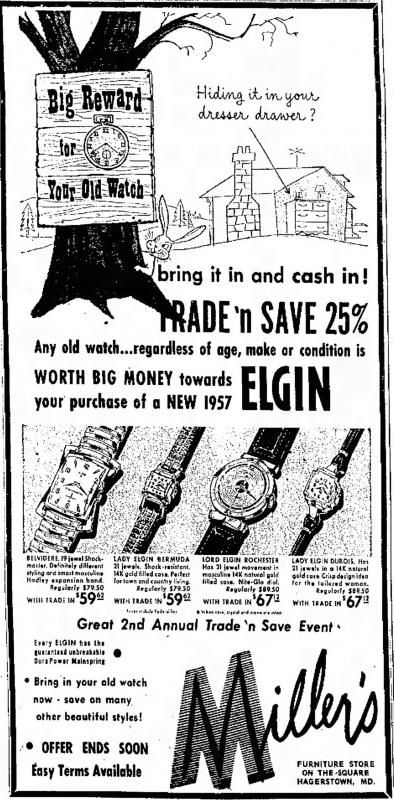 There are about 60 at this point, and I have no idea how to put them all here without laboriously pasting links, so here's a link to the whole folder on Photobucket:
http://smg.photobucket.com/user/genejockey/library/Elgin%20Paper%20Ads?sort=3&page=1