I'd like to share my first two vintage Universal Geneve watches with you if I may. The company has a really interesting history and used to rank among the better known Swiss watchmakers. I personally love their simple, elegant design and build quality. The Tri-Compax (worn by Harry Truman at the Potsdam Conference) is a grail watch for me but for now here is (I hope) the nucleus of my collection:
1957-ish Polerouter
The UG Polerouter is a very early Gerald Genta design (released when he was just 23 years old) and is a classy looking watch in my opinion. The original watches (produced for the Scandinavian Airlines System, SAS) had a bumper 138SS auto movement and carried the name Polarouter. These were used on the new SAS Polar flights between NYC/LA and Europe. The original movement was later replaced by the revolutionary Microtor movement, the first version of which (the 215) my watch has under its hood. They have a power reserve of around 60 hours and I love the simple bombe lugged, index ring and cross hair versions. My version has a gold capped bezel and stainless steel back: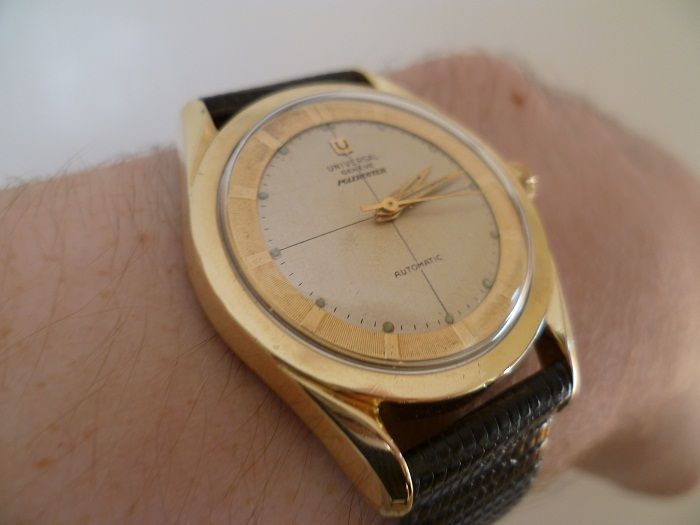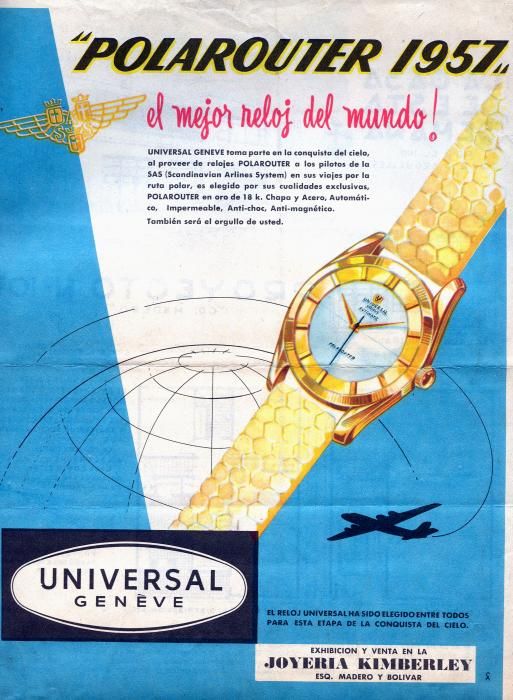 This tends to be my holiday (vacation) watch for two reasons - a) a watch like this deserves to be globe trotting and b) I don't have to worry about forgetting to wind it up!
1964 'Highness'
This watch is a bit more of an enigma. The only record I can find of the model is in the original advert below - in translation it is touted as being super slim, yet reliable and durable. It has a very minimalist design and is without a second hand, very much a dress watch. The watch has a Cal 42 movement which I believe (judging by the amount of loose movements on eBay) was a UG workhorse movement. The watch is stainless steel and according to the advert they were also available in gold and diamond encrusted no less. I've tried to match the watch with a super slim strap and I think it works well: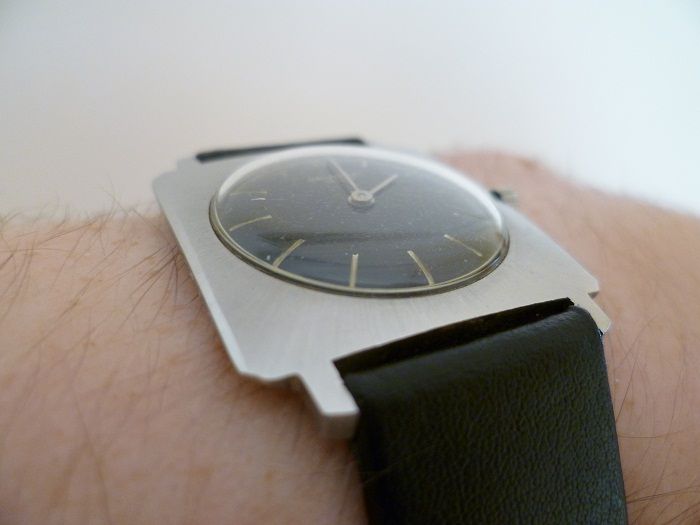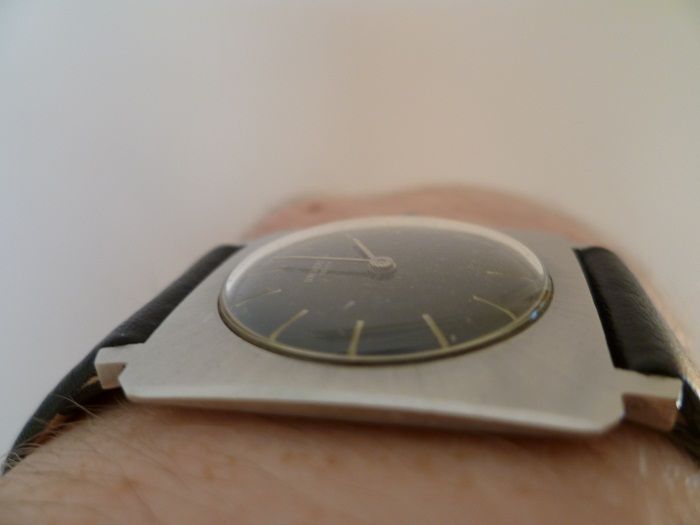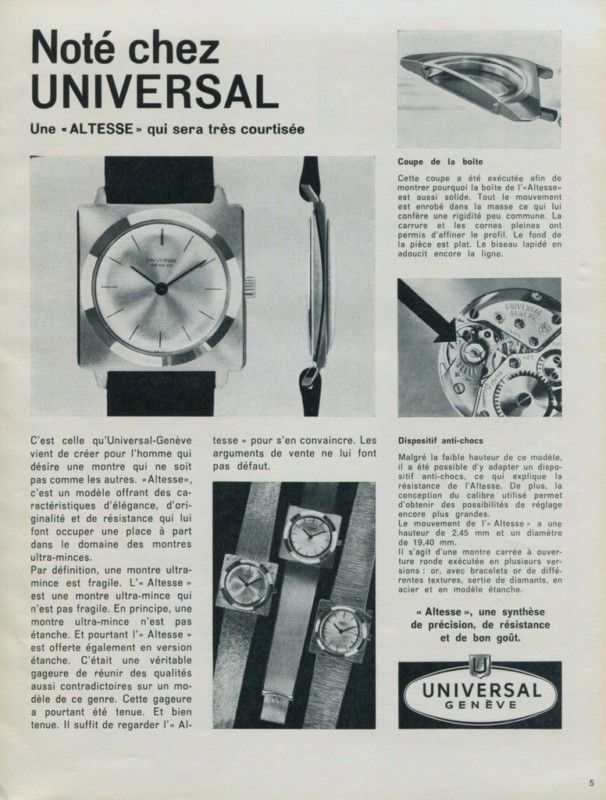 This watch tends to get worn only on formal/special occasions when a nice dress watch is called for.. Or when I want to pretend I work at Sterling Cooper Draper Pryce
---
As an amateur collector the most important lesson I've learnt regarding Universal Geneve is condition. Parts are hard to come by (although loose movements can be found on eBay) and the Microtor movements take a skilled watchmaker to service/repair. Thankfully my watchmaker says both of the above have light wear for their age and touch wood will give plenty of service in the future,
Thanks for your time,
Rich.