Hi All,
a new to me Illinois 0s trench watch - my first Illinois apart from a Burlington, so I would appreciate any feedback.
Movement dates to 1914, it is in a Philadelphia Silverode case, which IRCC Stan suggests was available in 1916.
It seems pretty untouched to me, including plum hands. It's sitting on a Sturdy bracelet - which I assume is a little later.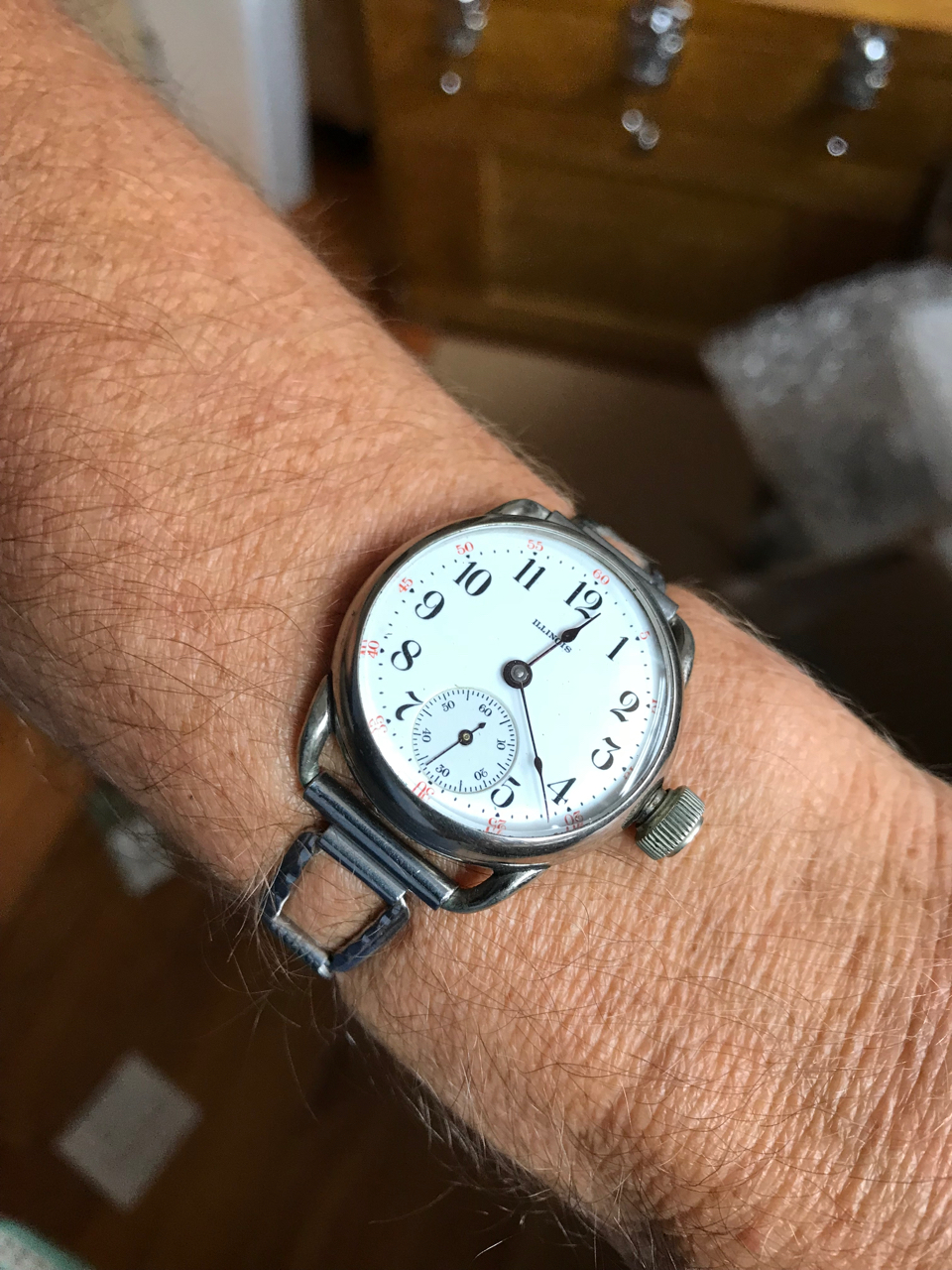 Thoughts?