Reminder, you should resize your attached photos before downloading to the site.
---
Yes! Please!!
Vintage Bulova, Elgin, Gruen & Hamilton watches.
http://waterstonewatches.com
---
Just so that everybody knows, when I find an oversize photo in the Master Photo Thread that slows the loading of the page, I have started to re-host the offending photos on my Photobucket page. My Photobucket automatically re-sizes pics that I upload so they won't slow down the photo thread any more. If you find any more oversize pics in the reference material, let me know and I will correct those as well.
Moderator
---
How do you resize your photos oops!? I certainly didn't know. Mine, then are too big yes? Mark
"You reach the station, the train is gone- it's time to get a Hamilton." From the song HAMILTONIA by Robert Gunder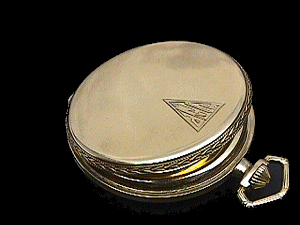 ---
"A man is no better than what he leaves behind"
Cecil B. DeMille

Try to remember, Just because you read it on the internet, doesn't make it true!
---
Thanks watch doc, my photos probably ready to crash the system they are so big, but who knew?
---
Who is online
Users browsing this forum: No registered users and 1 guest