I've been thinking about getting this thread started where you post a watch to keep the thread going. A watch game of sorts. Maybe some unusual watches will come up. To keep it going you need to post a watch of the same make, year it was made, or country of origin, as the previous watch posted. I'll start it off with a 1949, Hamilton Endicott, USA. Thanks for playing.
---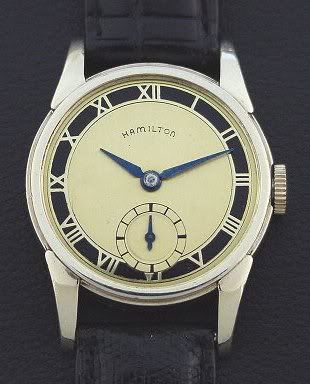 1949, USA, Hamilton Endicott, "Black Zone Dial"
Roger
---
Thanks for posting. Beautiful watch. You met all three criteria. If my post was confusing, sorry, only one criteria needs to be met. Great Endicott!
---
Who is online
Users browsing this forum: No registered users and 4 guests