Here's a shot of my Late Mother's pendant watch collection that I saved & then put together into a shadow box. I put the hooks in myself, kind of cool eh?
"You reach the station, the train is gone- it's time to get a Hamilton." From the song HAMILTONIA by Robert Gunder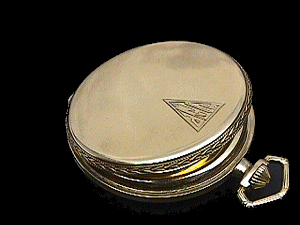 ---
What a great post for Mother's Day! Lovely display -- and so nice for you to be able to look at the watches and maybe think about seeing your mother wearing certain ones.
---
Beautiful. Thanks for the pic. It inspired me to look at my mothers Gruen, handed down to me. Happy Mothers day! To all mothers.
---
Very nice! These fine, smaller watches are not appreciated enough. They are an important part of my collection.

Here is a range of sizes that I have --
---
Who is online
Users browsing this forum: No registered users and 5 guests